Prestige Toyota Service Center in Ramsey, NJ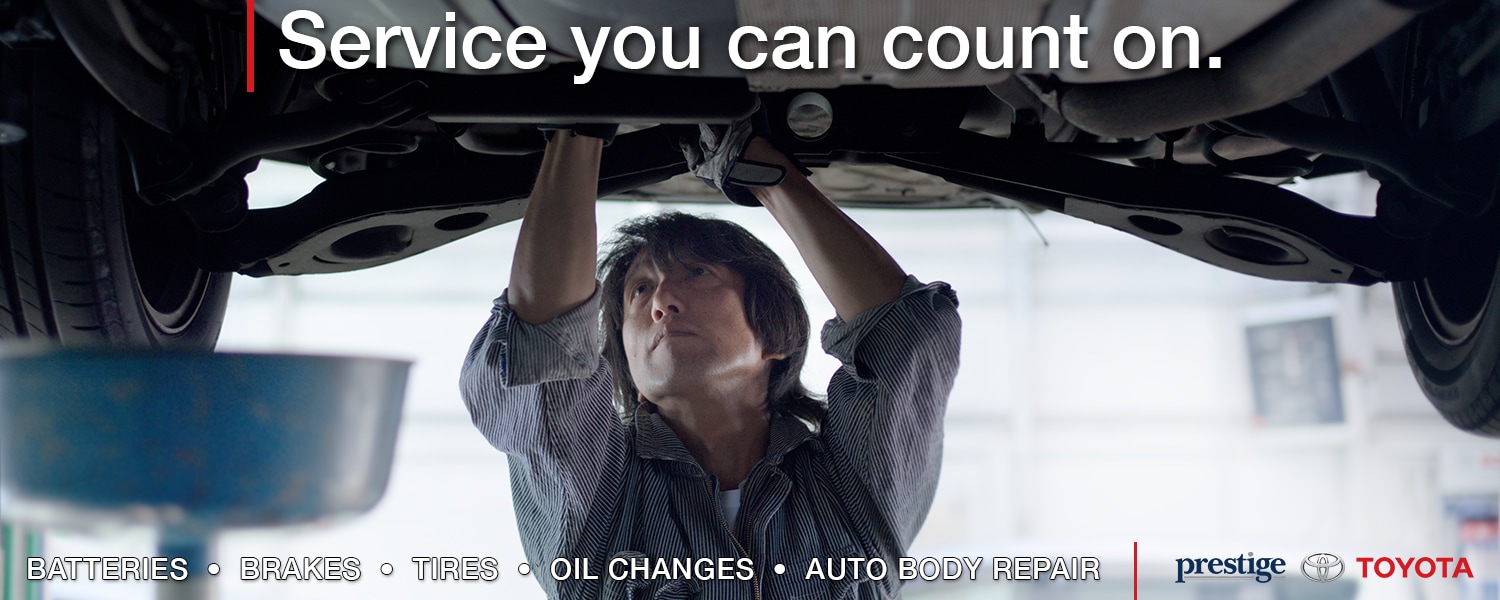 Toyota Service in Ramsey
Routine maintenance is crucial for the upkeep of your vehicle. Without addressing parts prone to wear quickly or regular service needs, you can cause preventable damage and pay even more on service and repair. At Prestige Toyota of Ramsey, we serve Paramus and beyond by offering a Toyota-authorized service center that provides the speed, precision, and affordability you need to ensure your vehicle runs smoothly.
Our new service center is now conveniently located at 1096 NJ-17, Ramsey, NJ, 07446. With our service center and inventory all at one convenient location, you have all your automotive needs met with our one-stop-shop. When you come to our new service center, you can expect a state-of-the-art facility and plenty of conveniences to make your wait comfortable, entertaining, and productive.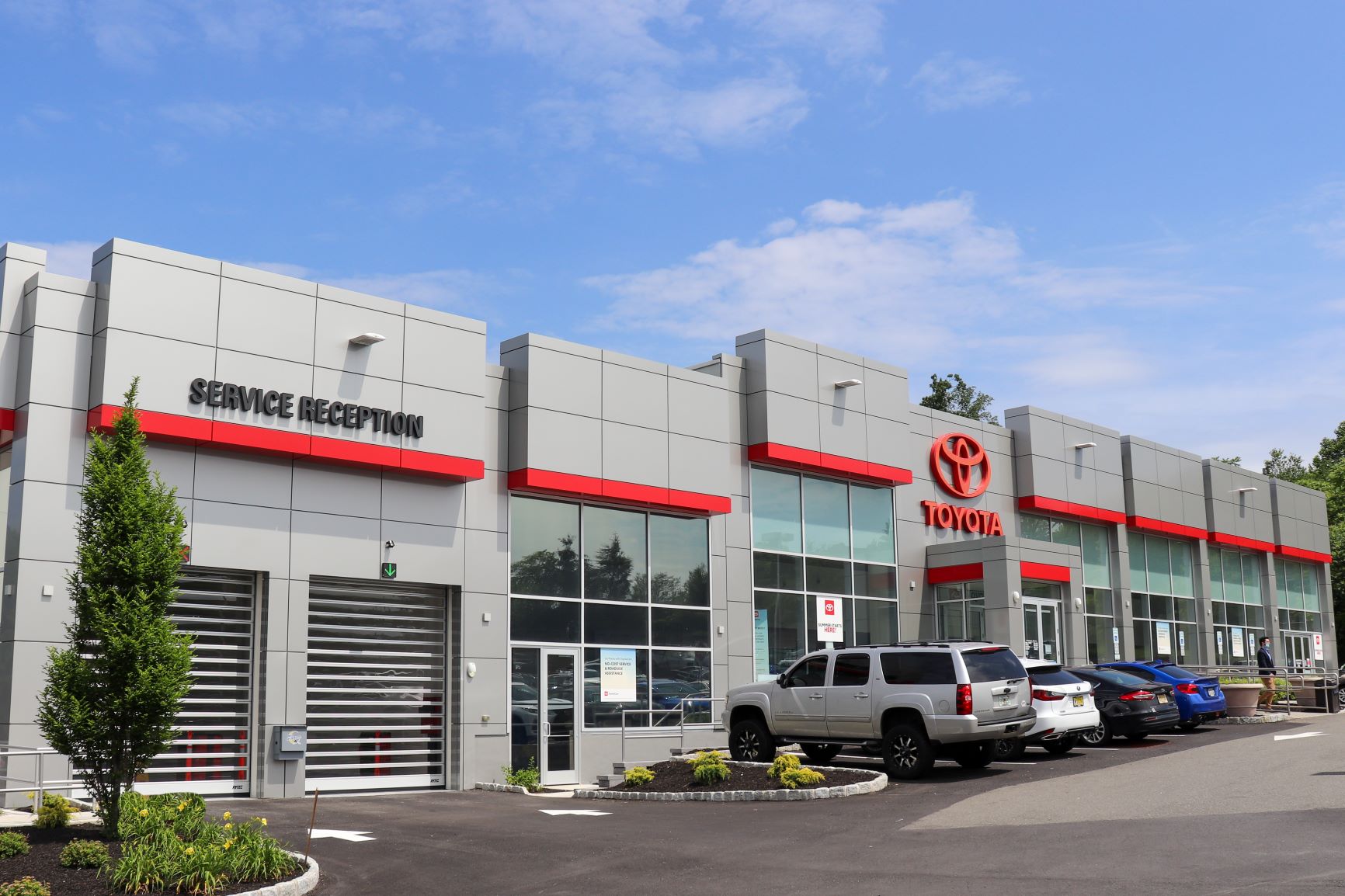 Auto Service

At our Prestige Toyota service center in Ramsey, NJ, all our automotive technicians are certified professionals, with several years of experience. No matter the make, model, manufacturer, and body style, our technicians are able to handle any vehicle issue and resolve it accordingly.
---
AUTO MAINTENANCE AND SERVICES
Expert Toyota Service
When it's time for routine service or a complicated repair, most of your average mechanics around Nyack NY aren't up to the task. Instead of taking a risk with a mechanic who doesn't specialize in Toyota vehicles and may cause additional issues, you will discover the expertise you need with us. Our Toyota-certified technicians know the ins and outs of every Toyota and stay up to date with all current models.
Our team utilizes specialized equipment and diagnostic tools to provide accuracy and speed. Our team ensures service is completed correctly the first time with our knowledge of each model and state-of-the-art service center.
Common Services
We understand auto service around Hackensack can be time-consuming and expensive, so it's no surprise many drivers put off routine service. However, you can experience an easier, more affordable way to get routine service. We keep wait times and costs to a minimum while providing a high degree of confidence in our work.
Some of the common services we provide include:
Keep Your Service Costs to a Minimum
We help drivers around Wayne NJ, and beyond keep their service and repair costs low by providing service specials. We routinely update our offers so that there is always something new to consider. By taking advantage of our service deals, you will discover that it's even easier and more convenient to stay up to date with your recommended service schedule.
Whether you need a check engine light diagnosis or help with your 4Runner's 4x4 powertrain, we are constantly refreshing our service specials to help drivers save money on the maintenance and repair their vehicles need. Be sure to keep the expiration dates in mind so that you don't miss out on exciting opportunities to save.
Save Even More Time and Discover More Convenience
If you're looking to streamline your service visit, Toyota Express Maintenance could be perfect for you. We understand life is busy, and we uncomplicate your visit even further by offering a dedicated team to take care of all your factory-scheduled maintenance.
Genuine Toyota Parts
Using aftermarket parts for your Toyota can create more issues than they solve. We serve Hackensack and beyond by carrying authentic Toyota parts to provide factory-quality replacements and the assurance you need. Our Toyota parts maintain the integrity of your vehicle and perfectly match your vehicle.
Schedule a Service Appointment Online
You can always call us to make a quick service appointment, but many drivers around Paramus, NJ, and beyond prefer to schedule online with our convenient form. By following intuitive steps, you can take the scheduling process at your pace without needing to make a phone call. By completing our online scheduling form in a minute or two, you can get started today and discover expert Toyota service with us.