Customize Your Deal Online at Prestige Toyota of Ramsey
Are you ready to make the upgrade to a newer, better vehicle in Ramsey? If so, you'll be glad to know that Prestige Toyota of Ramsey makes it a breeze to shop and customize your deal online, all without having to leave the comfort of your home or office. Our website showcases various digital shopping tools that allow you to personalize your automotive deal, speed up the shopping process, and enhance your driving experiences with an exciting new or used model even sooner.
1. Choose Your Vehicle
The first step in this online shopping journey is picking out which vehicle you'd like to purchase or lease from Prestige Toyota of Ramsey. Since our lot houses so many attractive, high-quality vehicles, we want to make it easier to comb through your options. Thankfully, you can filter your search and see results of vehicles that match your criteria, like the model, year, mileage, and more. With such a simple browsing tool, you'll get to peruse all the popular new Toyota models we have, like these:
And if you're more interested in a reliable, long-lasting used vehicle, be sure to check out all the excellent used options we have for sale. And for the ultimate peace of mind, consider purchasing a Certified Pre-Owned Toyota model, which comes with tons of unique perks.
2. Personalize Your Payment
While planning for your future monthly automotive payments may seem daunting, Prestige Toyota of Ramsey makes it easy when you use our digital shopping tools. Once you've picked out a model you like, you can compare the differences in paying in cash, leasing, or financing. You'll also have the freedom to adjust your down payment and credit score to see how these numbers influence your upcoming payments. Then, apply any available incentives or rebates and customize your payments even further.
3. Value Your Trade
This step is optional. Is the reason you're investing in a new car because your current model isn't meeting your expectations anymore? If so, you can put your current ride to good use by trading it in at Prestige Toyota of Ramsey. By using your car, truck, SUV, or van as a trade-in, you'll get to save more money on your next vehicle and make it easier to get the one you want. You can see how much your car is worth by completing our online trade-in form with details about your ride. Then, you can work this amount into your payment plan.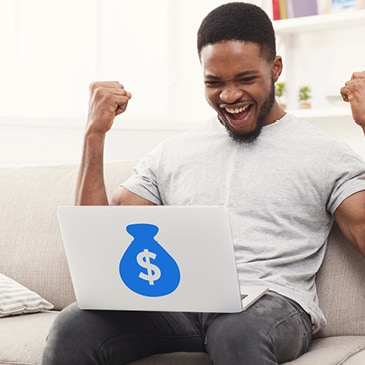 4. Apply For Financing
The financing step of the buying or leasing process traditionally takes some time. However, you can speed up this portion of the shopping experience by applying for Toyota financing or leasing on our website. We offer a simple and secure digital application on our website that takes no time at all to fill out. After telling us details about yourself and your income, our finance experts will look over the form and have options lined up for you when you arrive at our dealership.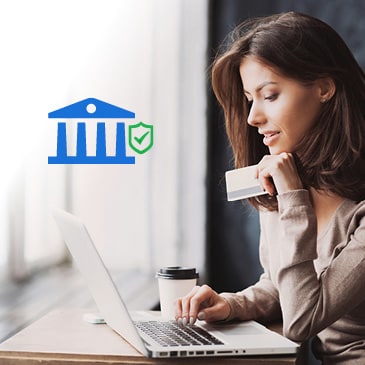 Start Customizing Your Automotive Deal Today
Now that you have a better idea of all the helpful tools we offer on our website, start the digital shopping journey today at Prestige Toyota of Ramsey and transform your time on the road with an exciting car, truck, SUV, or van. And if you get any questions along the way or need more information from us to make this process smoother, don't hesitate to contact our friendly staff so we can help you in any way possible.